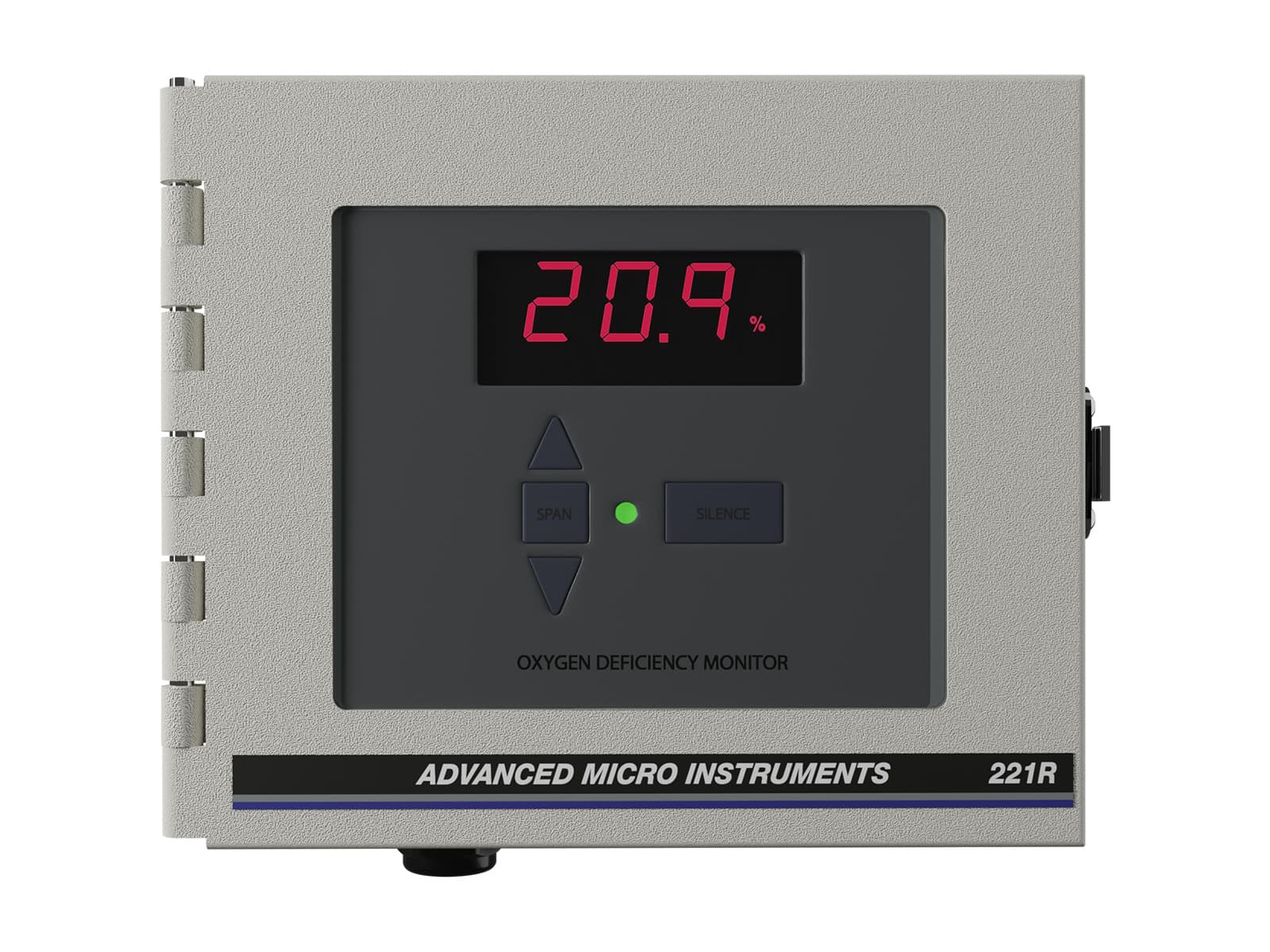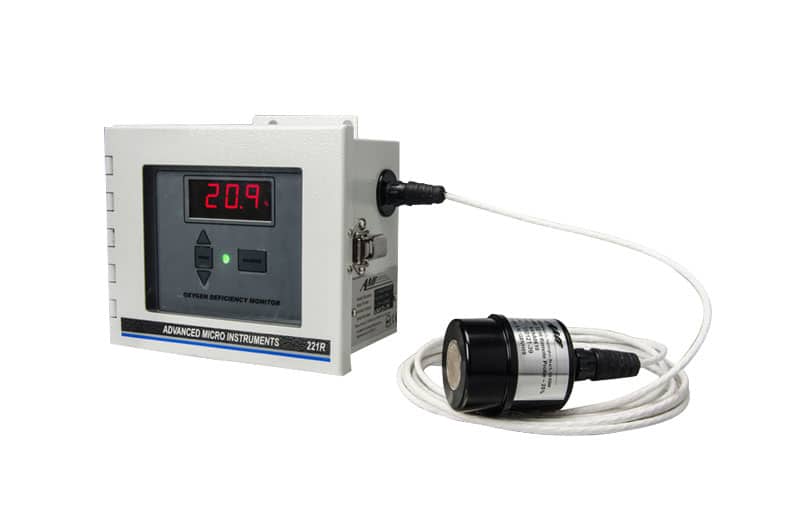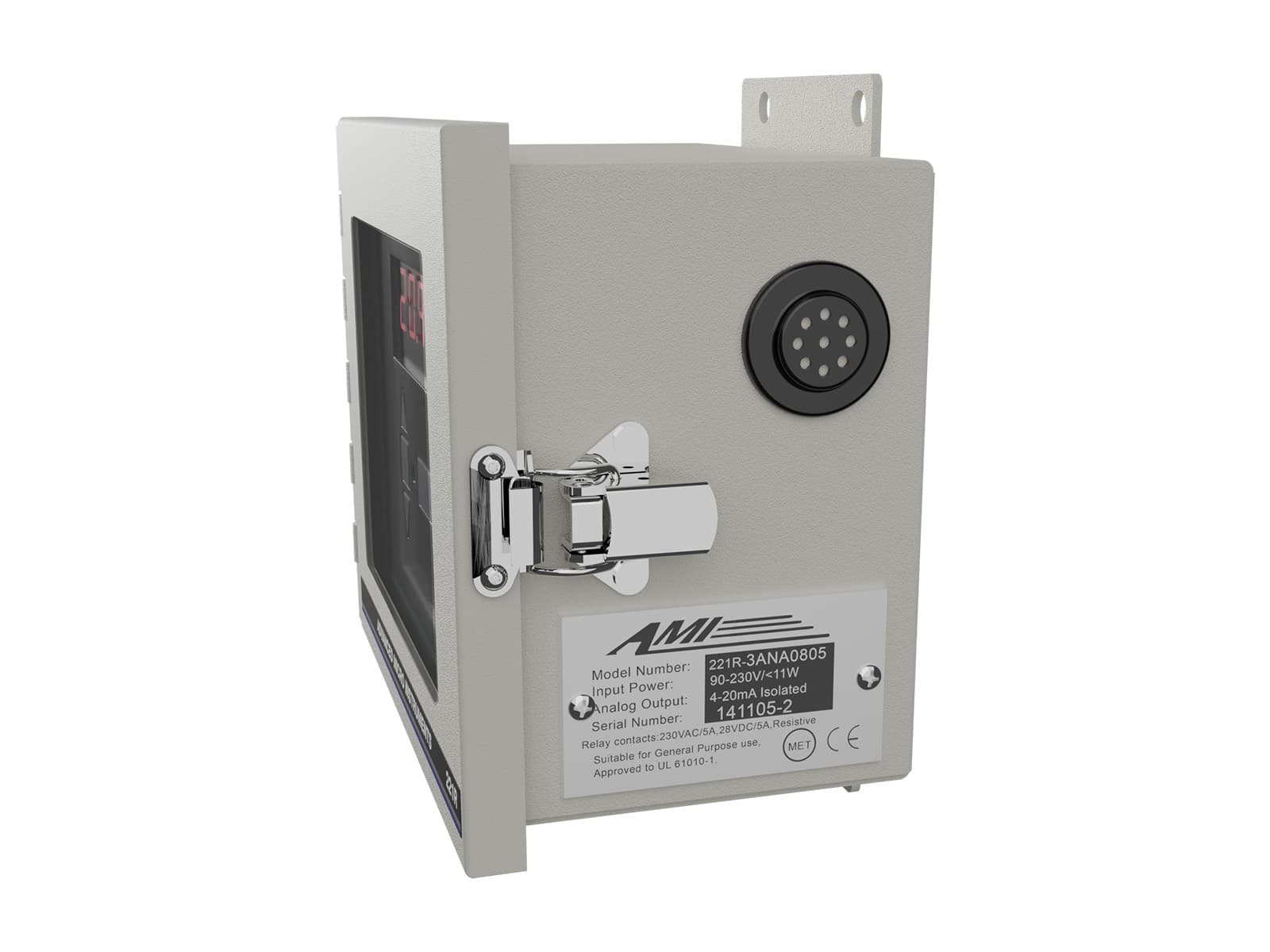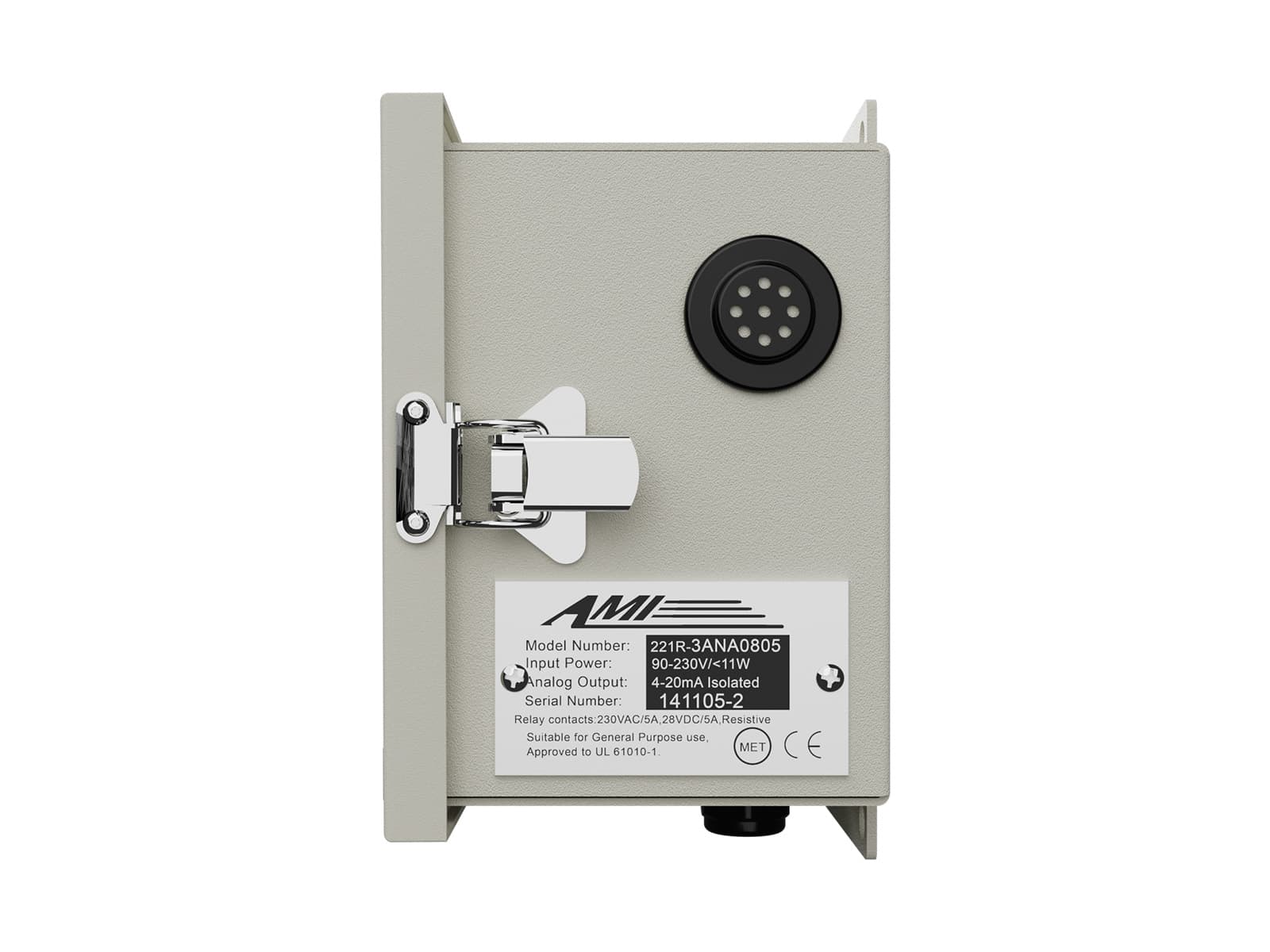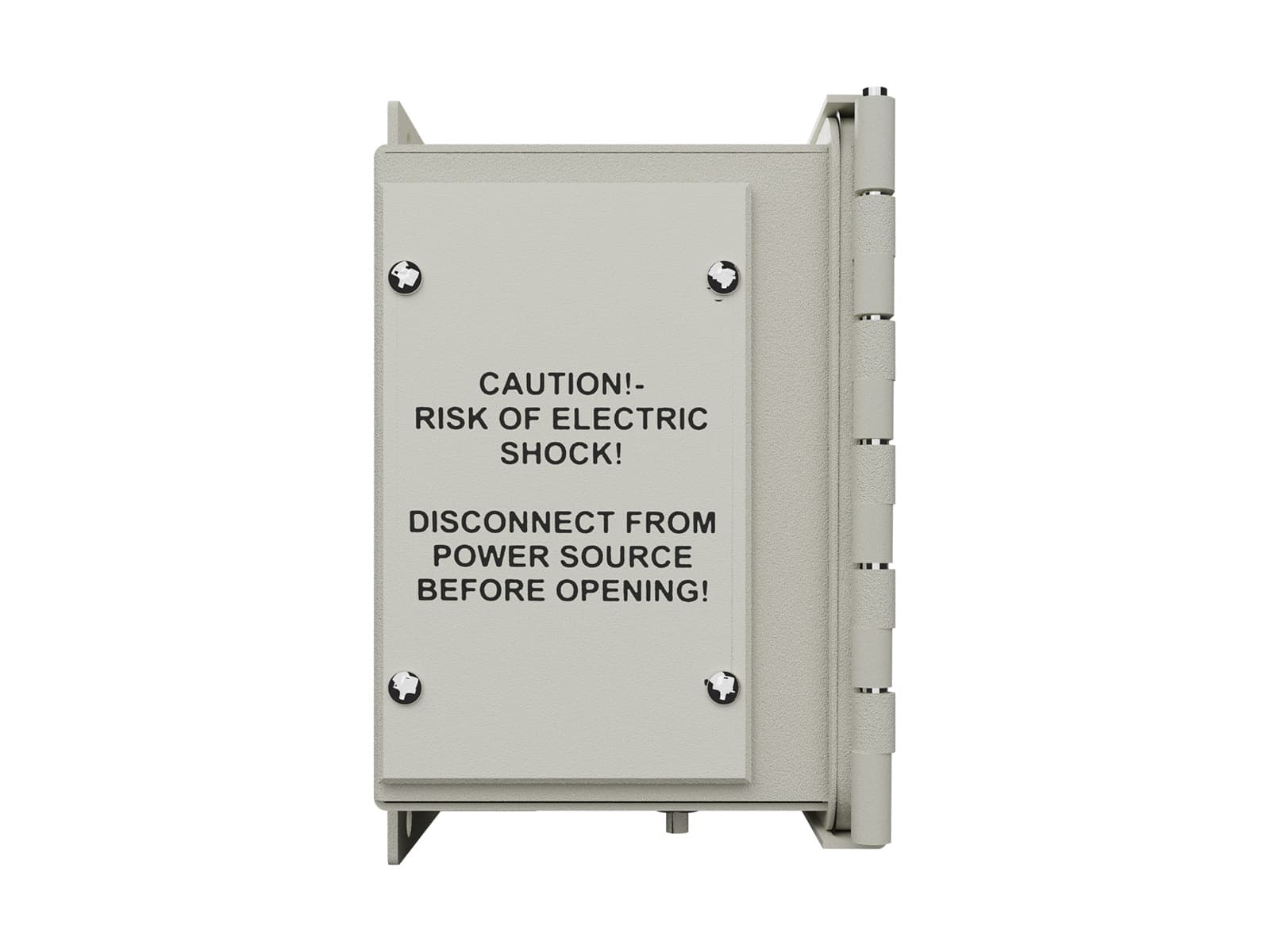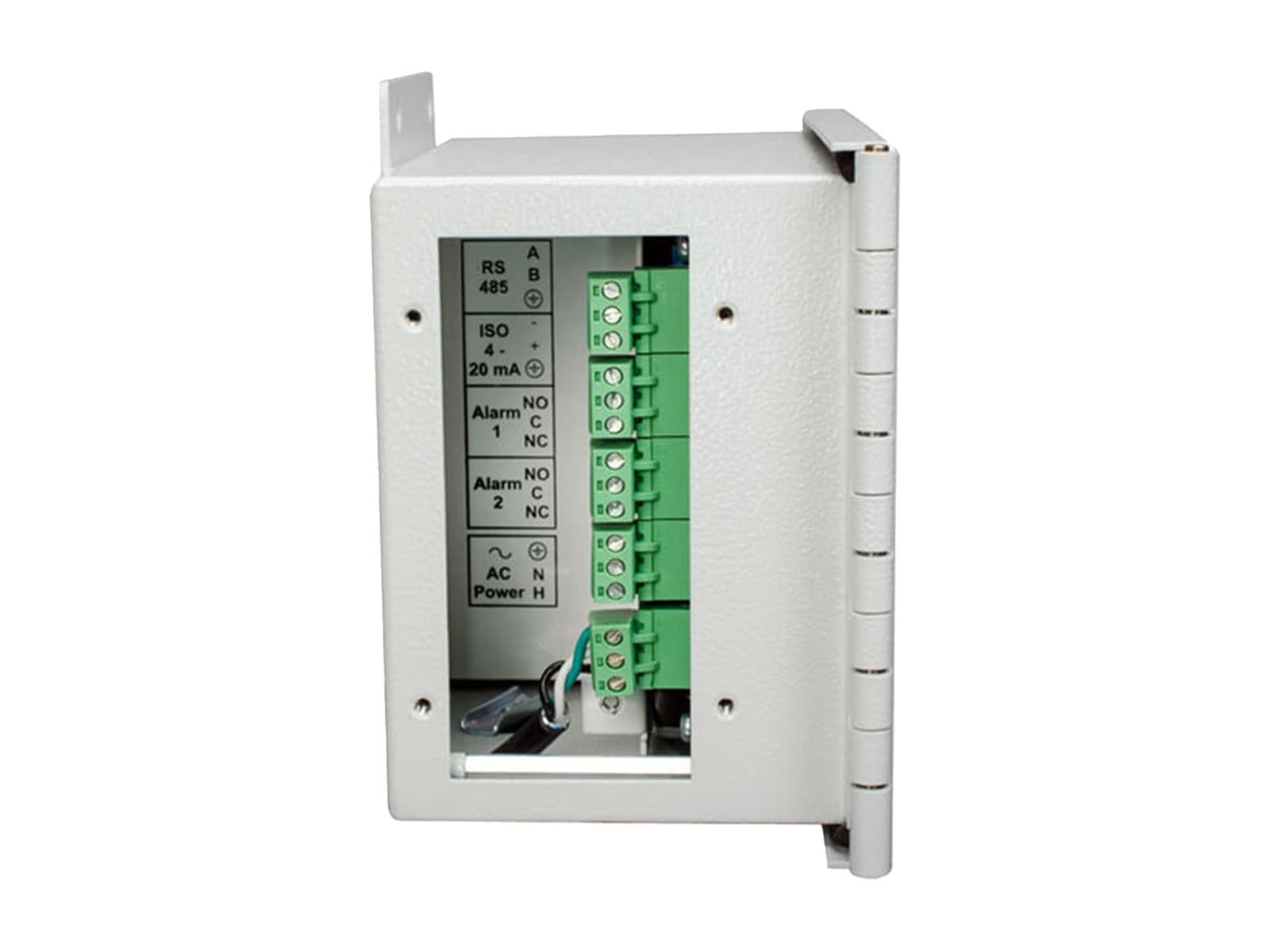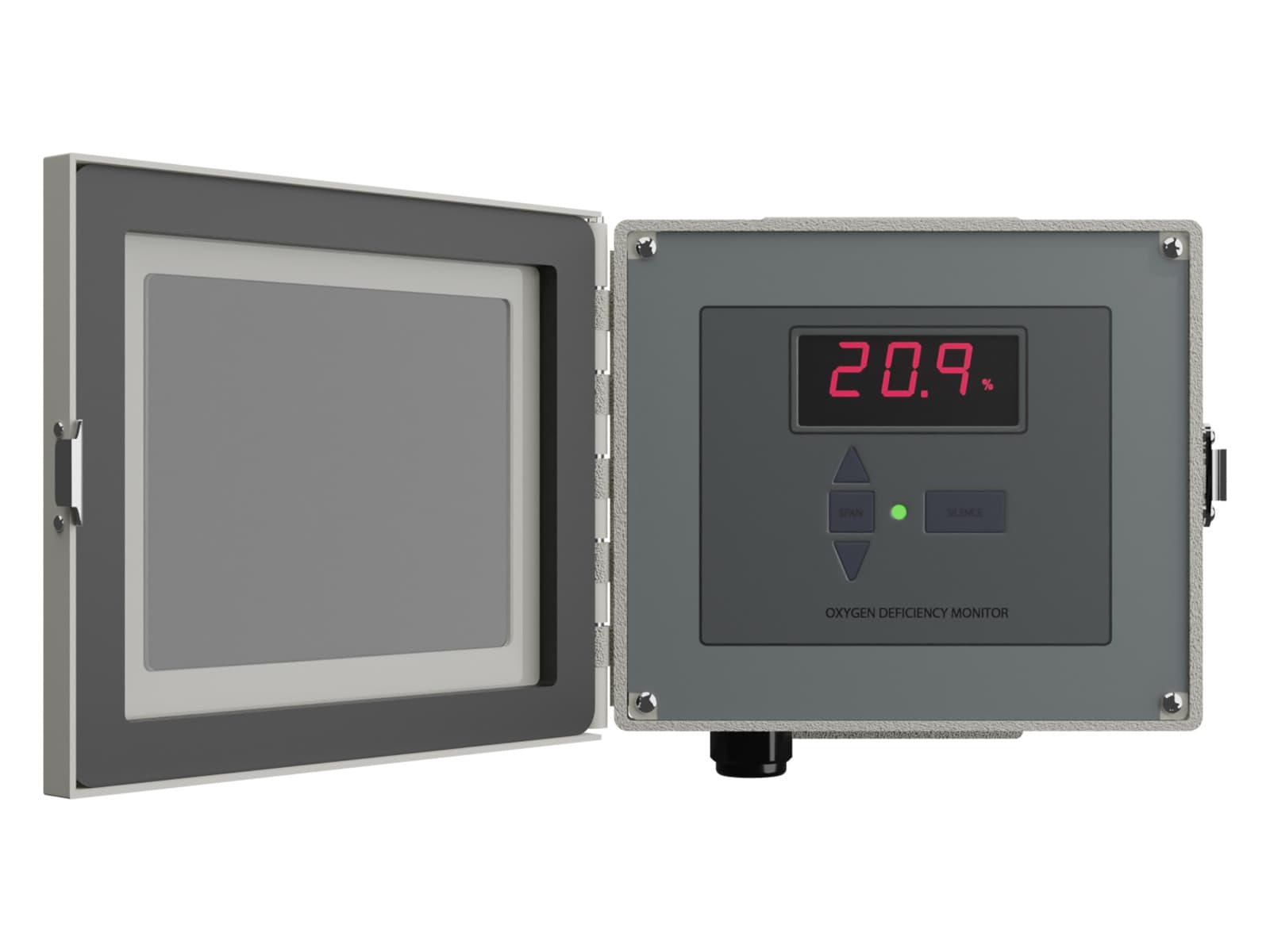 Model 221R
DESIGNED FOR SAFETY
The AMI MODEL 221R has become the gold standard for oxygen deficiency & confined space monitoring throughout the US market. It is used by the thousands in US Government Laboratories, Space Agencies, Universities, and a broad range of industries, ensuring the safety of personnel. The MODEL 221R is designed for use in NON-FLAMMABLE applications and provides an incredibly accurate and stable reading over a broad temperature range (0-130°F). The Analyzer is virtually maintenance-free with its unique oxygen sensor delivering a 10-year life expectancy.
Technical Specifications
Physical & Eletrical Specifications
WEIGHT
MOUNTING
GAS CONNECTIONS
Digital Display
4.0 lbs
(1.8 kg)
Wall mount
Diffusion screen. No pump, sample tubing or fittings required
4-digit LCD (reads full scale from 0.0% to 25.0%)
POWER
100 –240 VAC <115 Watts.
Battery back-up provides 1 hour of power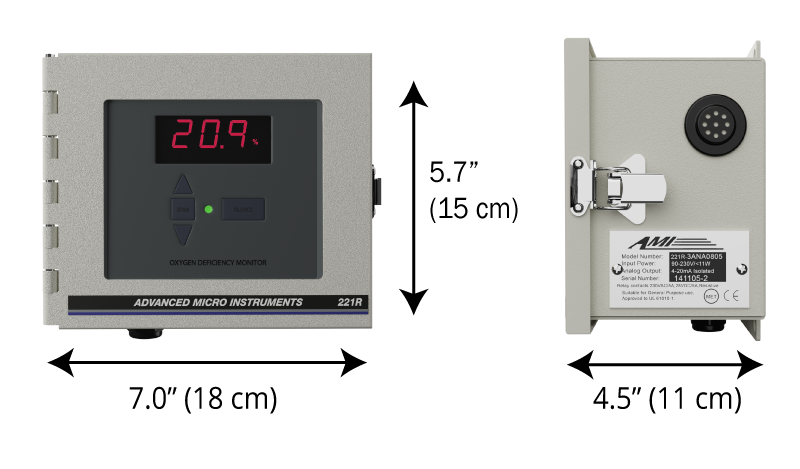 2-year warranty for Parts & Labor for any defects in materials or workmanship. 2-year Warranty for zirconium oxide sensors.
Operational Specifications
Measurement Range
AMBIENT OPERATIONAL
TEMPERATURE range
Method of Measurement
0 –25.0%
0°F to 130°F
(17.8°C to 54.4°C)
Zirconium Oxide Sensor (10-year life expectancy)
Monitor Performance Specifications
Minimum detection limit
90% UPSCALE RESPONSE TIMES
FOR SPECIFIC RANGES
REPEATABILITY
Diurnal Temperature Specification
APPROVALS
0.05% of Oxygen
<12 sec for
0.0% – 25.0%

±0.1% of range or ±0.1% of oxygen

whichever is greater
<±1% of scale over temperature range
Approved to meet General Purpose UL 61010-1 Standard and IP 65 Requirements.
CE Mark
Analyzer Key Features
ALARMS

2 Oxygen Concentration Alarms with Relay Contacts

ANALOG OUTPUTS

4 − 20mA isolated analog output signals

COMMAND CENTER

Software that works across AMI's Analyzers and gives users access to advanced functions:

Calibration Details
Alarm Configurations

Data Logger (records O2  measurements, temperature, psig, and power)

ACCESSORIES

Zirconium Oxide Sensor (note: sensor is not field replaceable)
Remote Probe (note: must be purchased from AMI)
Features & Benefits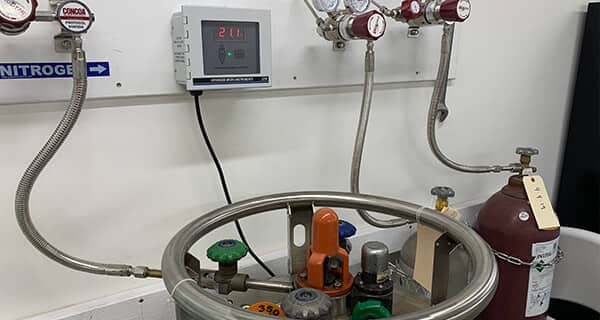 MODEL 221R Oxygen Deficiency Monitor installed in area with several gas cylinders
Designed for OSHA Compliance
The MODEL 221R is optimized for safety. Our standard offering provides (3) OSHA-compliant preset alarm relay contacts and a single 95 decibel audible alarm. The "Caution" alarm is preset for 20.0% oxygen, Danger for 19.5% and the Enriched Oxygen alarm for 23.5%. Both the 19.5% Danger and 23.5% Enriched Oxygen condition trigger alarm relay contacts and the 95dB audible alarm to alert personnel of the potentially dangerous situation. This Analyzer is also NRTL-certified to be compliant with UL61010-1, covering safety requirements of equipment for measurement, control and laboratory use.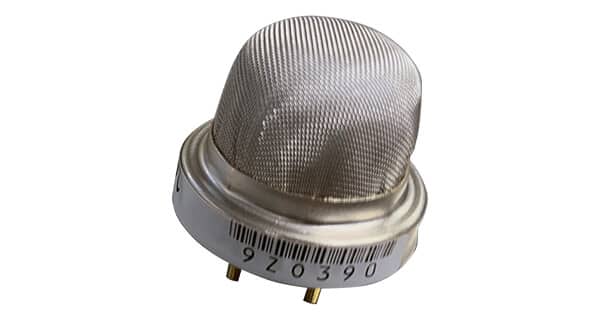 Zirconium Oxide Sensor
Long Life Zirconium Oxide Sensor Technology
AMI's zirconium oxide sensors are virtually maintenance-free, extremely accurate and stable over a wide temperature range without suffering from changes in barometric pressure. This unique sensor is the perfect choice for reliably measuring percent levels of oxygen in confined spaces, tank storage area, or in the workspace, ensuring personal safety. AMI's zirconium sensor in the MODEL 221R will last up to 10 years without ever needing replacement.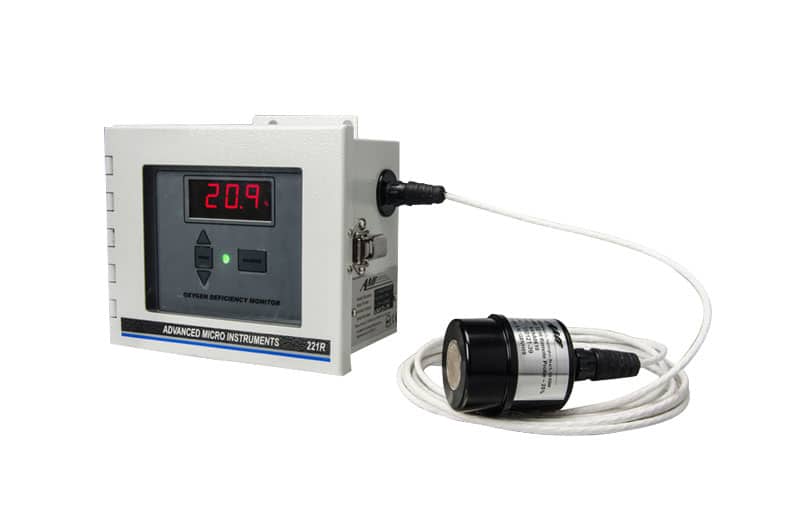 MODEL 221R Oxygen Deficiency Monitor with optional remote probe
Optional Remote Probe
The MODEL 221R is available with an optional remote probe for continuous monitoring of locations separate from the control unit. This makes it an ideal solution for making sure difficult to access locations continue to have a safe oxygen level. The remote probe comes standard with a 12 ft (3.6m) cable, but they can be extended by the customer up to 300 ft (91.4m). The probe features the same long-life zirconium oxide sensor as the standard MODEL 221R.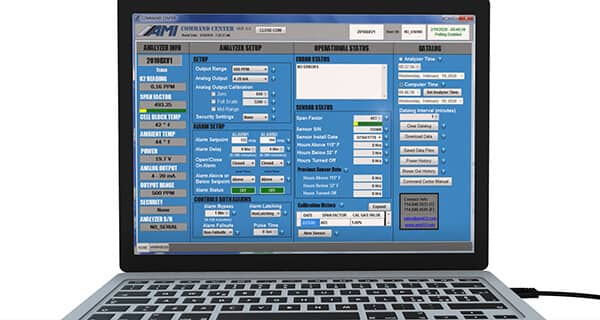 COMMAND CENTER User Interface
FULL SUITE OF STANDARD FEATURES
The MODEL 221R comes standard with a 4-20mA isolated output signal and Modbus bi-directional RS485 communication. It has built-in safety features including rechargeable battery backup and tamper resistant alarms to prevent user override of safety setpoints. It also offers advanced features that can be accessed through AMI's COMMAND CENTER Software. These includes automatic data logging that provides detailed time-stamped records of O2 measurement, and power supply voltage, as well as calibration history.
How do I know the Model 221R will work for me?
Our experts have years of field experience and are available by the following methods: