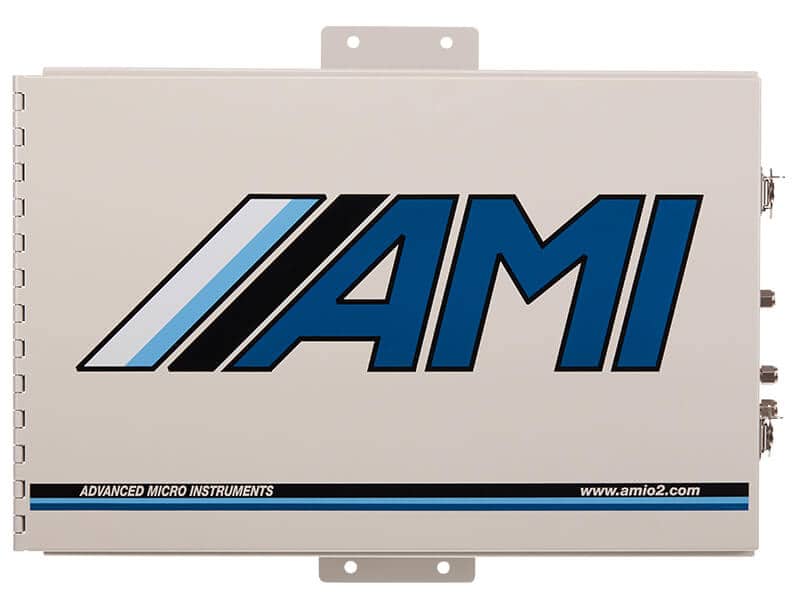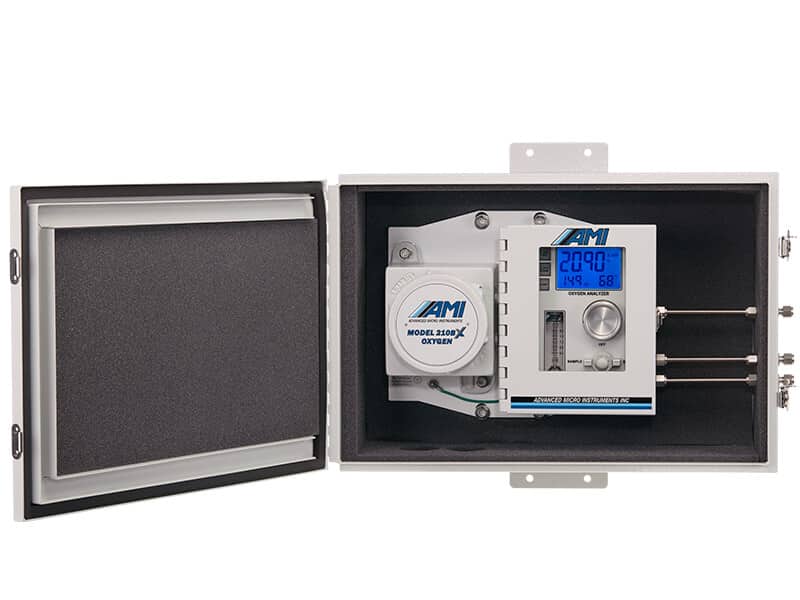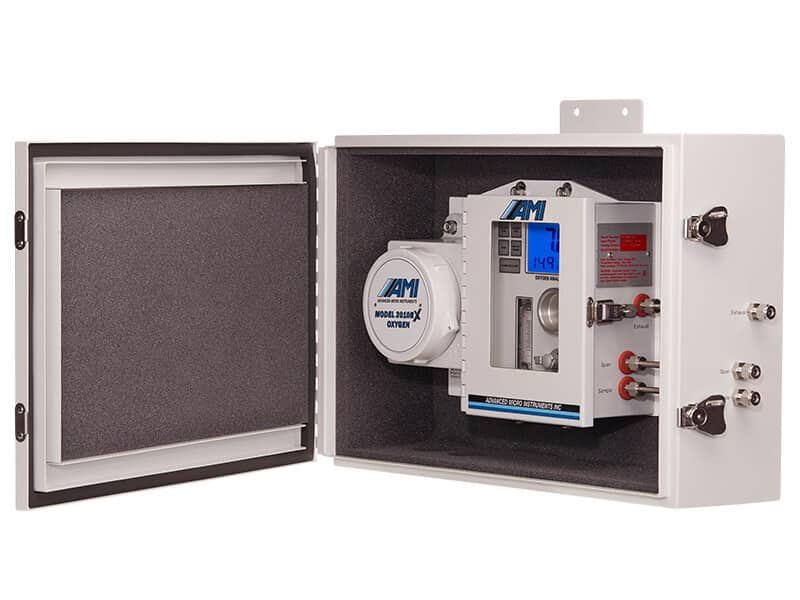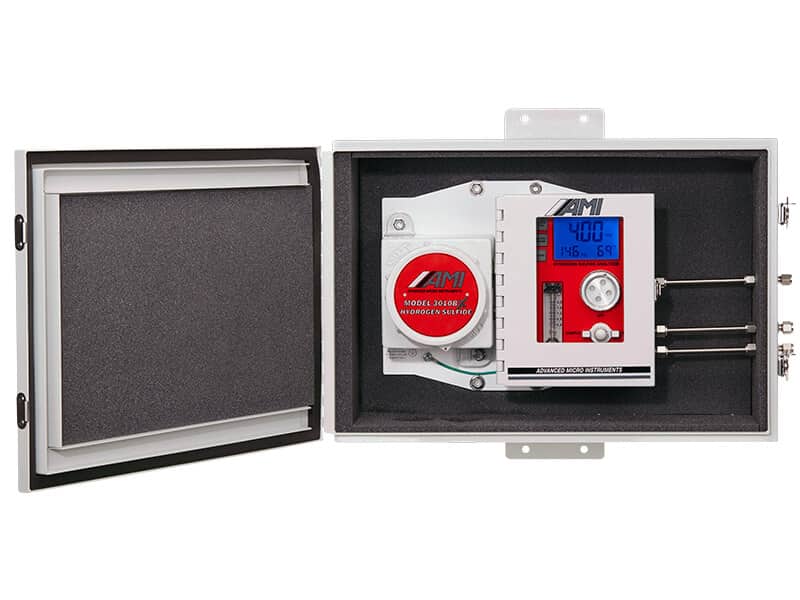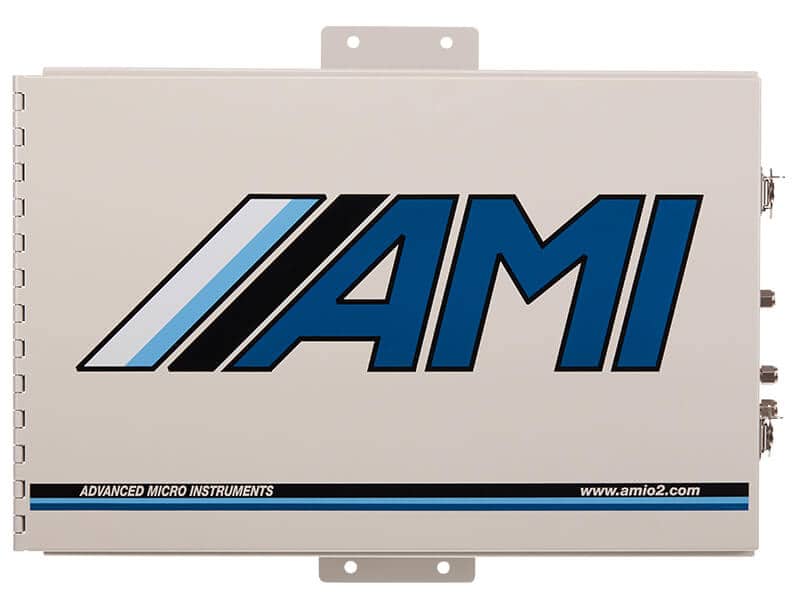 Extreme Weather Enclosure
Analyzer Protection in Environments as Cold as -40°f
The Extreme Weather Enclosure provides safe climate protection for AMI's permanent mount Oxygen, H2S and Moisture Analyzers. This NEMA 4X enclosure is designed for worry free operation of your analyzer in sub-zero temperatures as well as add an additional level of protection in wet and windy weather. It is predrilled, insulated, powder coat-painted and supplied with all the necessary hardware and tubing for quick and easy installation.
When the heated configurations of the 2010BX, 210BX or 3010BX Analyzers are installed in the Extreme Weather Enclosure, the Analyzers can continue to operate in temperatures as low as -40°F. The BARRACUDA MODEL 4010LX TDL Moisture Analyzer will also have an expanded operating temperature range when installed in the Extreme Weather Enclosure.
A new AMI Analyzer can be ordered pre-installed in the Extreme Weather Enclosure or the enclosure can be ordered separately for retrofitting an existing AMI Analyzer.
Technical Specifications
Physical & Electrical Specifications
| | |
| --- | --- |
| Dimensions | Hardware |
| 21.5"W x 16.5"H x 6.5"D | 316 S.S. tubing and gas fittings |
Extreme Weather Enclosure Downloads
Data SheetExtreme-Weather-Enclosure-Data-Sheet.pdf (2.8 MB)
How do I know the Extreme Weather Enclosure will work for me?
Our experts have years of field experience and are available by the following methods: