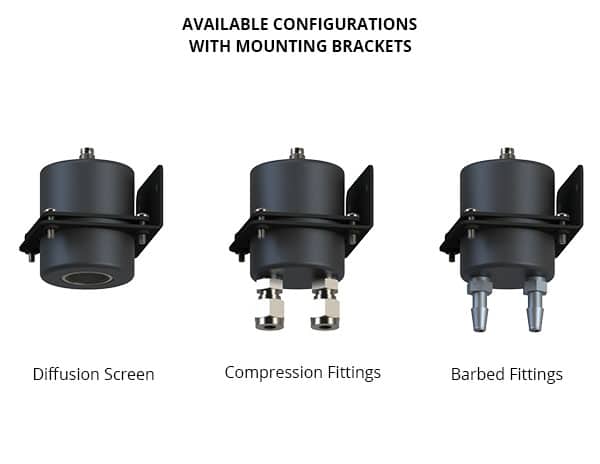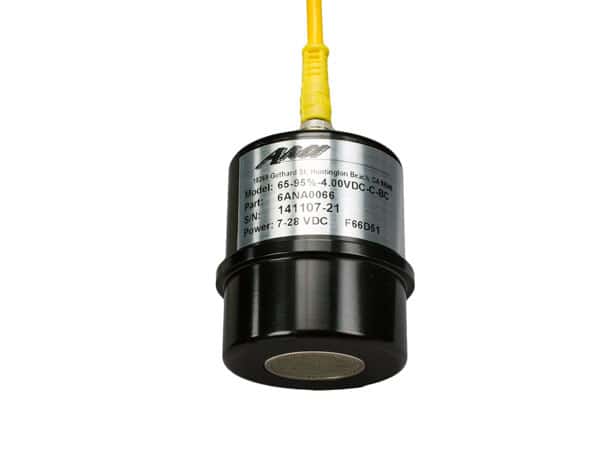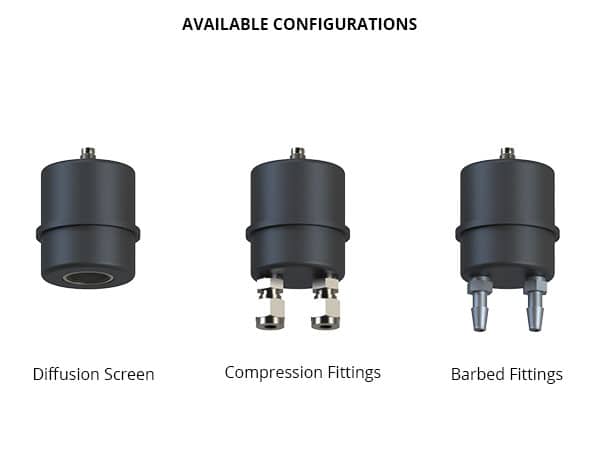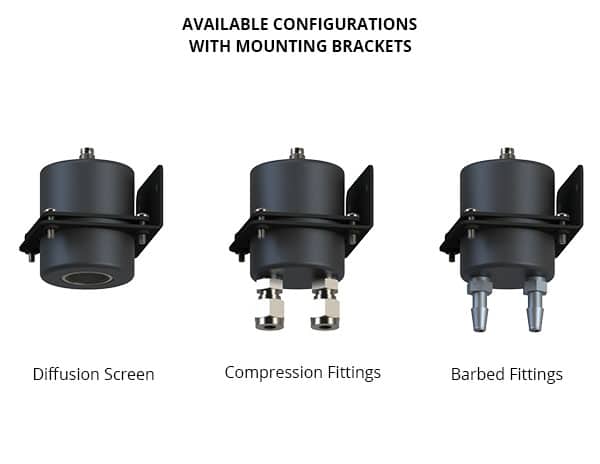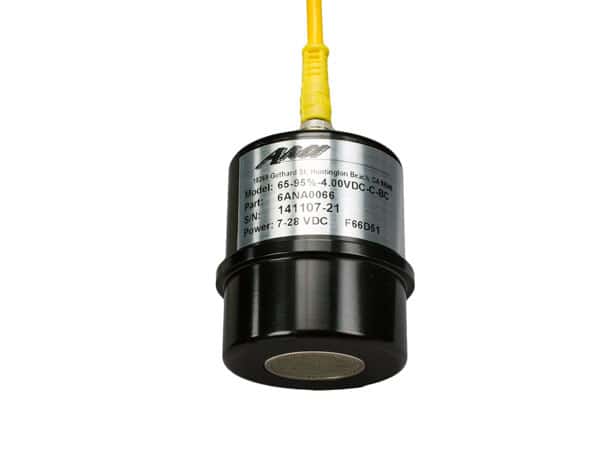 Model 65
Affordable Percent Measurements For Non-Flammable Gases
The MODEL 65 is is a Percent Oxygen Analyzer for non-flammable gases in a general purpose environment. The unit functions as a standalone sensor and utilizes zirconium oxide sensor technology to deliver reliable readings that are not affected by barometric or temperature changes.
Technical Specifications
Physical & Electrical Specifications
WEIGHT
Installation
GAS CONNECTION OPTIONS
<1 lbs (0.5 kg)
Integrated as a Standalone
Oxygen Sensor
Diffusion screen,
1⁄4" ID tubing for Barbed Fittngs,
or 1⁄4" compression fittngs
POWER
12 – 24 VDC, 500 mA max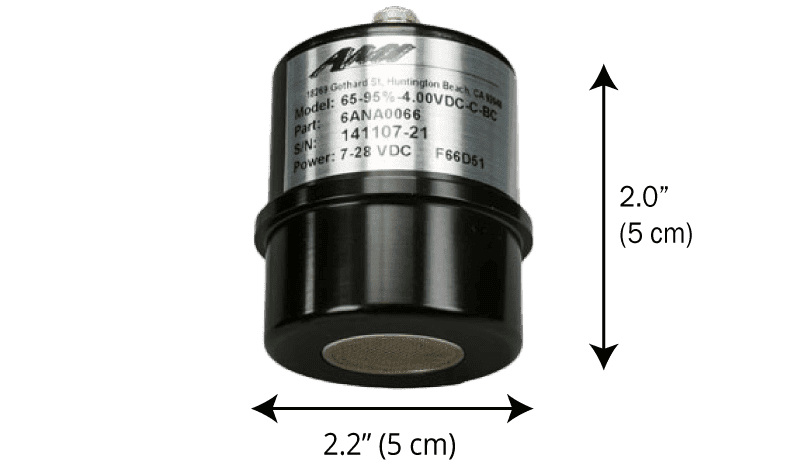 Note: 2-year Warranty for Parts & Labor for any defects in materials or workmanship. 6-month Warranty for oxygen sensors.
Operational Specifications
MEASUREMENT RANGES
(SPECIFIED AT TIME OF PURCHASE)
ANALOG OUTPUT
(SPECIFIED AT TIME OF PURCHASE)
AMBIENT OPERATIONAL TEMPERATURE
RECOMMENDED FLOW RATE
0 – 25.0%

0 – 50.0%
0 – 2.5 VDC
or
4 – 20 mA
-4°F to 122°F
(-20°C to 50°C)
0.1 to 5.0 SCFH
(0.05 – 2.3 Lpm)
0 – 95.0%
0 – 4.0 VDC or 4 – 20 mA
Sensor & Analyzer Performance Specifications
ZIRCONIUM OXIDE SENSOR
REPEATABILITY
OPERATIONAL CONDITIONS
Up to a 10-year life
±1% of range or ±0.2% of oxygen,
whichever is greater
Pollution degree 2,
Installation category II
Additional Information
Included Accessories

6 Foot Cable

Mountng Bracket
Features & Benefits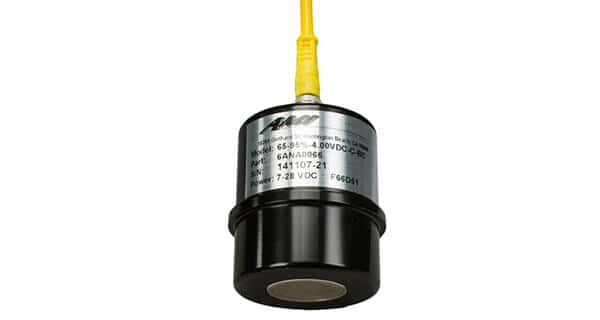 MODEL 65 Percent Oxygen Probe
MODEL 65 Percent Oxygen Probe
The MODEL 65 Percent Oxygen Probe is designed for measuring percent oxygen levels exclusively in NON-FLAMMABLE gases. It will provide a very accurate, stable, long life, linear analog output signal over a preconfigured range of 0-25%, 0-50% or 0-95% of oxygen. The MODEL 65 is simple to mount indoors or outdoors and extremely accurate and stable over a wide temperature range, as well as being immune to changes in barometric pressure.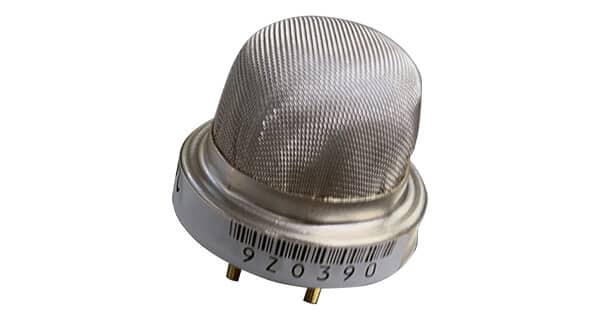 Zirconium Oxide Sensor
Incredible Value
The unit contains a unique zirconium oxide oxygen sensor that gives the probe up to a 10-YEAR LIFE expectancy, making it virtually maintenance-free. It is designed for easy integration into an operator's system and functions as a standalone oxygen sensor, making it a perfect fit when more costly alarms and controls are not required.
IDEAL OEM SOLUTION
The MODEL 65 is a perfect fit for OEM applications, requiring measurement of percent oxygen levels in inert gases, such as gas blanketing systems, nitrogen or oxygen generators, refrigeration units and many others. At only 2.0" long x 2.2" in diameter (51mm x 56mm), this dependable, rugged, compact probe can be mounted virtually anywhere.
How do I know the Model 65 will work for me?
Our experts have years of field experience and are available by the following methods: