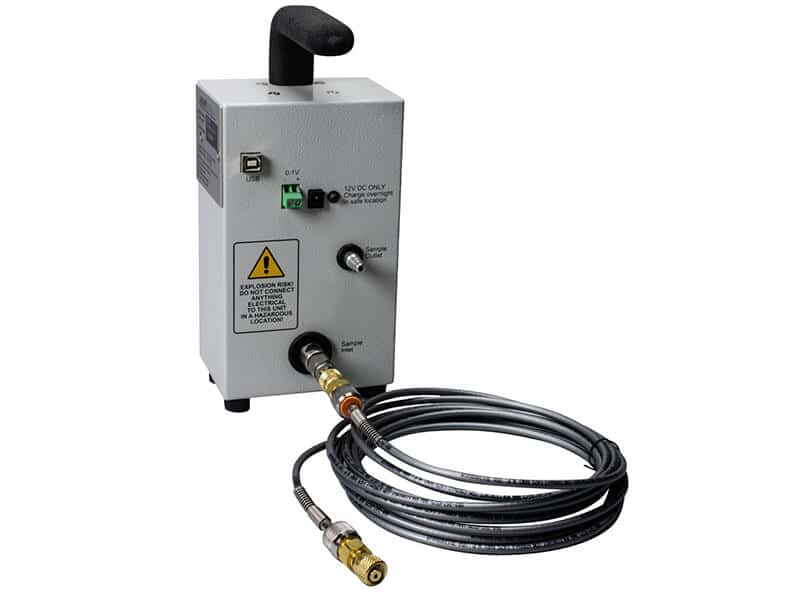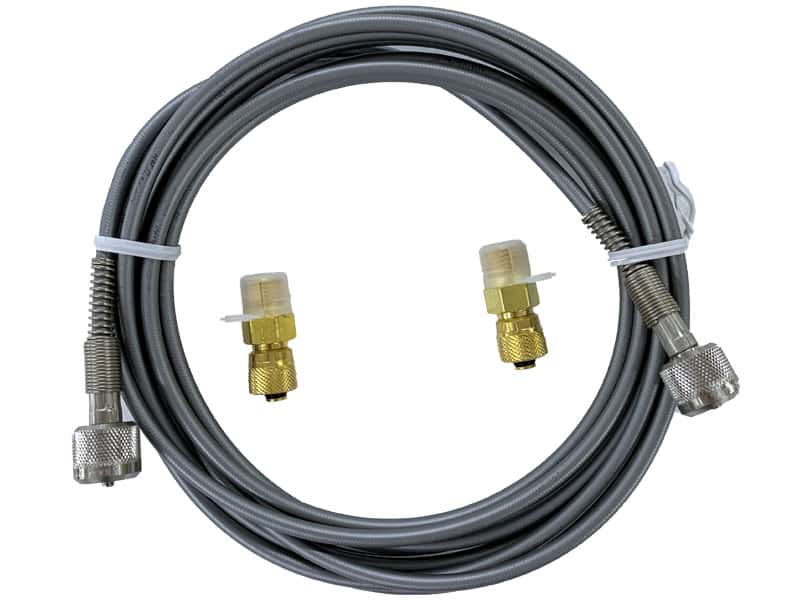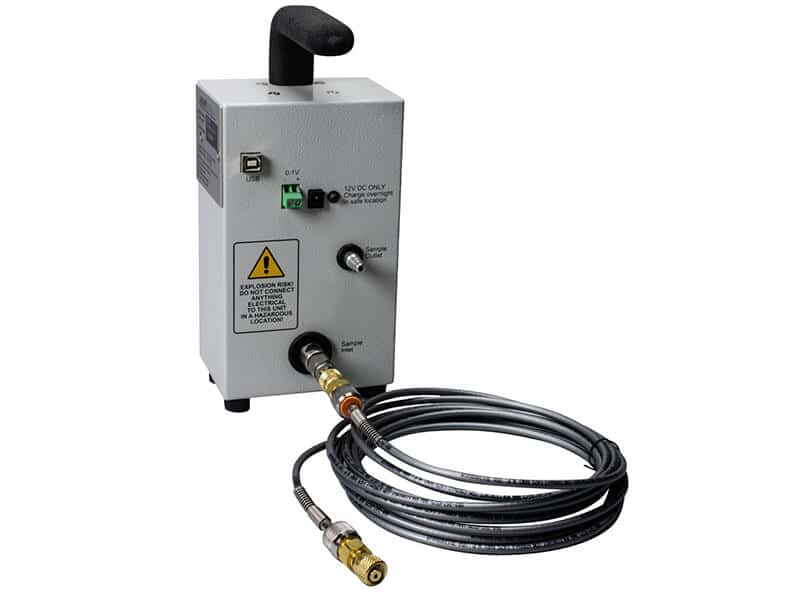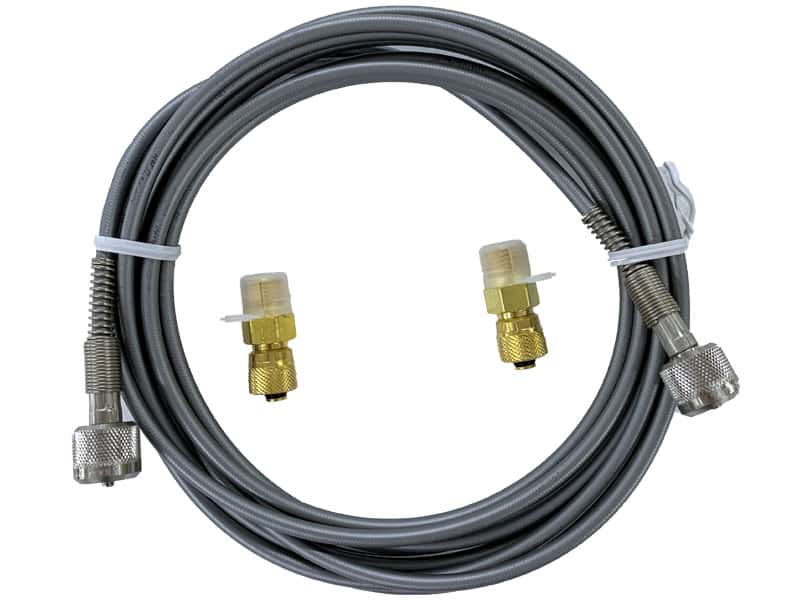 Flexible High Pressure Sample Tubing
Non-Diffusive Tubing Designed for Tight Seals and Repeated Quick Connections
AMI's sample tubing is specially designed for connecting AMI gas analyzers and pumps to the source of the gas sample. The non-diffusive Kevlar fiber construction of the tube means that oxygen will not diffuse through the tubing, which is critical when measuring trace levels of O2. The tubing and its fittings are rated for up to 6,500 psig, making it well-suited to handle high pressure applications.
The sample tubing's connection fittings are swaged onto the tubing and have an internal O-ring design that provide a leak tight seal even after thousands of connections. No tools are required to connect the fittings to the source and simple finger strength is all that is required to engage the seal.
Available Options
Length
Part Number
Description
15' length
1TUB06
15' length recommended for connecting AMI's portable gas analyzer to the process sample point
10' length
1TUB08
10' and 6' lengths recommended when using an AMI Portable Analyzer with an AMI Sample Pump. One length is used to connect the process point to the pump. A second length is used to connect the Sample Pump to the Portable Analyzer.
6' length
1TUB13
Every Sample Tubing includes 1 length of tube and (2) ¼" compression fittings x male Quick-test
Flexible High Pressure Sample Tubing Downloads
Data SheetFlexible-High-Pressure-Sample-Tubing-Data-Sheet.pdf (303 KB)
How do I know the Flexible High Pressure Sample Tubing will work for me?
Our experts have years of field experience and are available by the following methods: