Our Start
Since its founding in 1995, Advanced Micro Instruments has been transforming trace gas measurement for critical applications by offering gas analyzers with revolutionary designs and breakthrough technologies. AMI began as an effort to develop a superior trace oxygen analyzer compared to anything else available in the market at the time. The company has grown into an organization passionate about providing its customers gas analyzers that incorporate industry leading reliability and functionality while maintaining an extremely attractive price point and not sacrificing any of highly desirable features customer are looking for.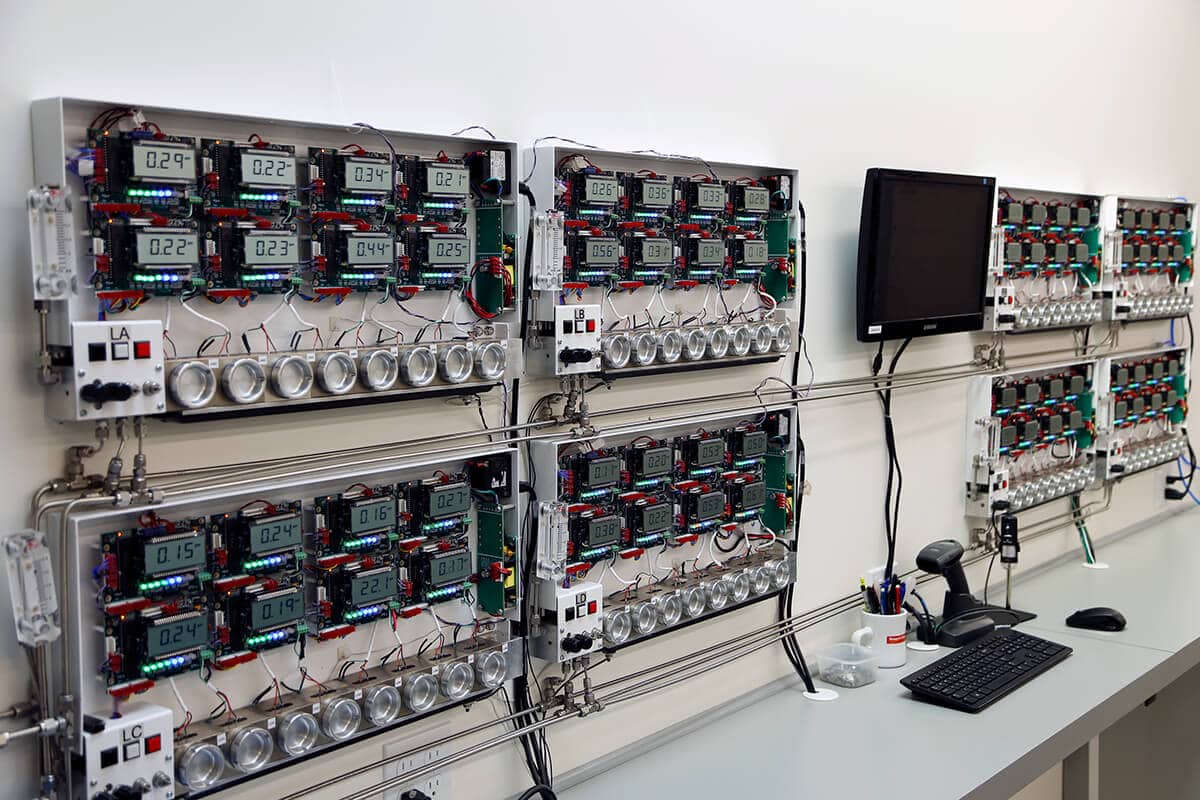 Sensor testing
Our Markets
AMI has become an industry leader for monitoring trace levels of O2, H2S and moisture in natural gas for upstream and midstream pipeline operators. AMI's analyzers are also performing critical roles protecting infrastructure and personnel as well as monitoring and controlling manufacturing processes for a wide range of industries including aerospace, electronics manufacturing, laboratories, and air separation.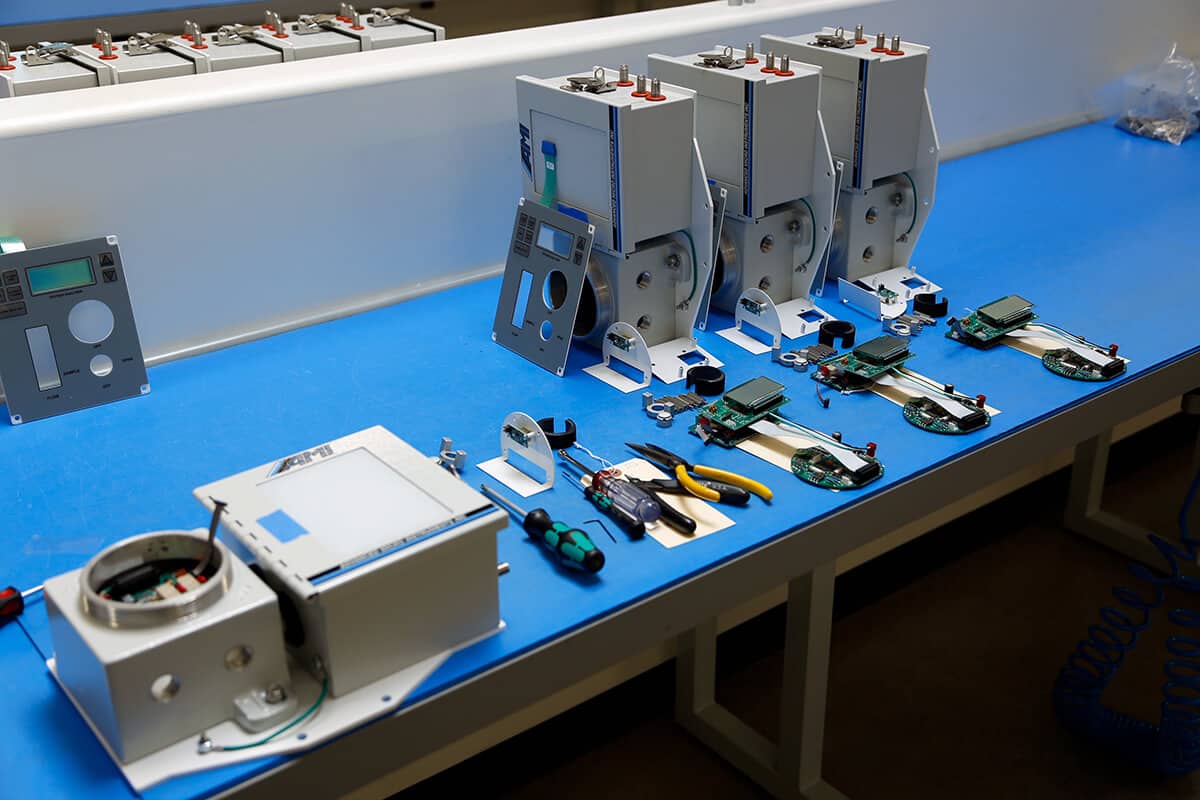 Assembly and testing
Our Technology
The core of AMI's technology breakthrough was the introduction of the patented ELIMINATOR CELL BLOCK. It combines all of an analyzer's critical sample handling components into a single, flow efficient, cross drilled solid metallic block. This innovation eliminated long lengths of tubing and leak prone fittings that plagued other gas analyzers. It also tremendously improved the analyzer's performance while reducing the size, complexity, and cost of all AMI's gas analyzers. This technology is now found AMI's complete line of oxygen, hydrogen sulfide and moisture analyzers.
AMI has continued to develop leading technologies like its COMMAND CENTER software platform, a proprietary and patented oxygen sensor, advanced tunable diode laser (TDL) gas measurement techniques and maintenance free analyzer protection devices like the Demister and LRP. The ongoing innovation has complimented our ever-expanding line of high-performance gas analyzers.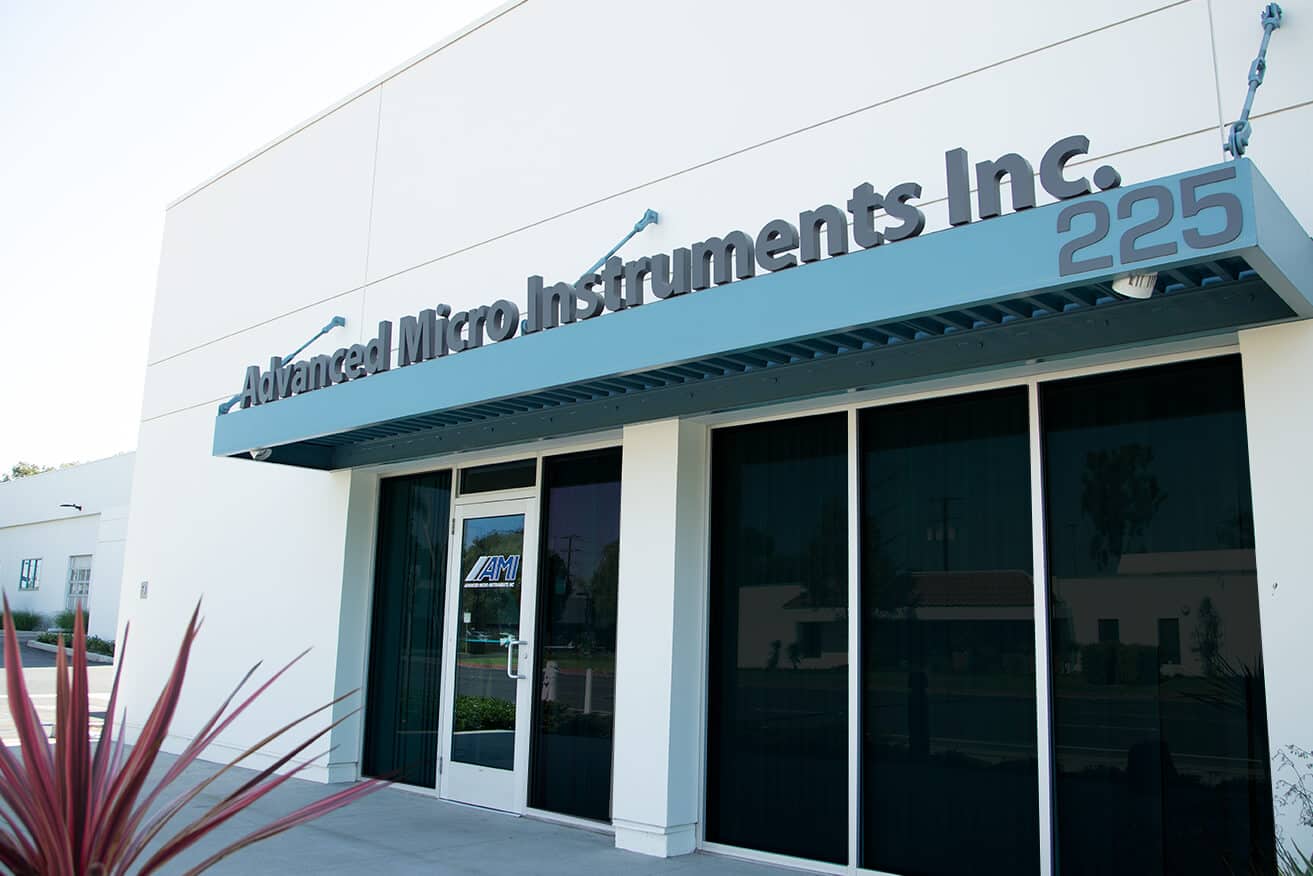 AMI Headquarters - Costa Mesa, CA
Our Commitment
At the core of AMI's success has been the combination of delivering superior gas analysis solutions, 'best-in-class' customer service and after-sales support that exceed customer expectation.
All of AMI's analyzers are designed and manufactured at the company's headquarters located in Costa Mesa, CA in the United States. AMI is an ISO 9001:2015-certified company and partners with a global network of representatives and distributors around the world to support your AMI product needs.
Download AMI's ISO Certificate
Ask Us Anything
Our experts have years of field experience and are available by the following methods: