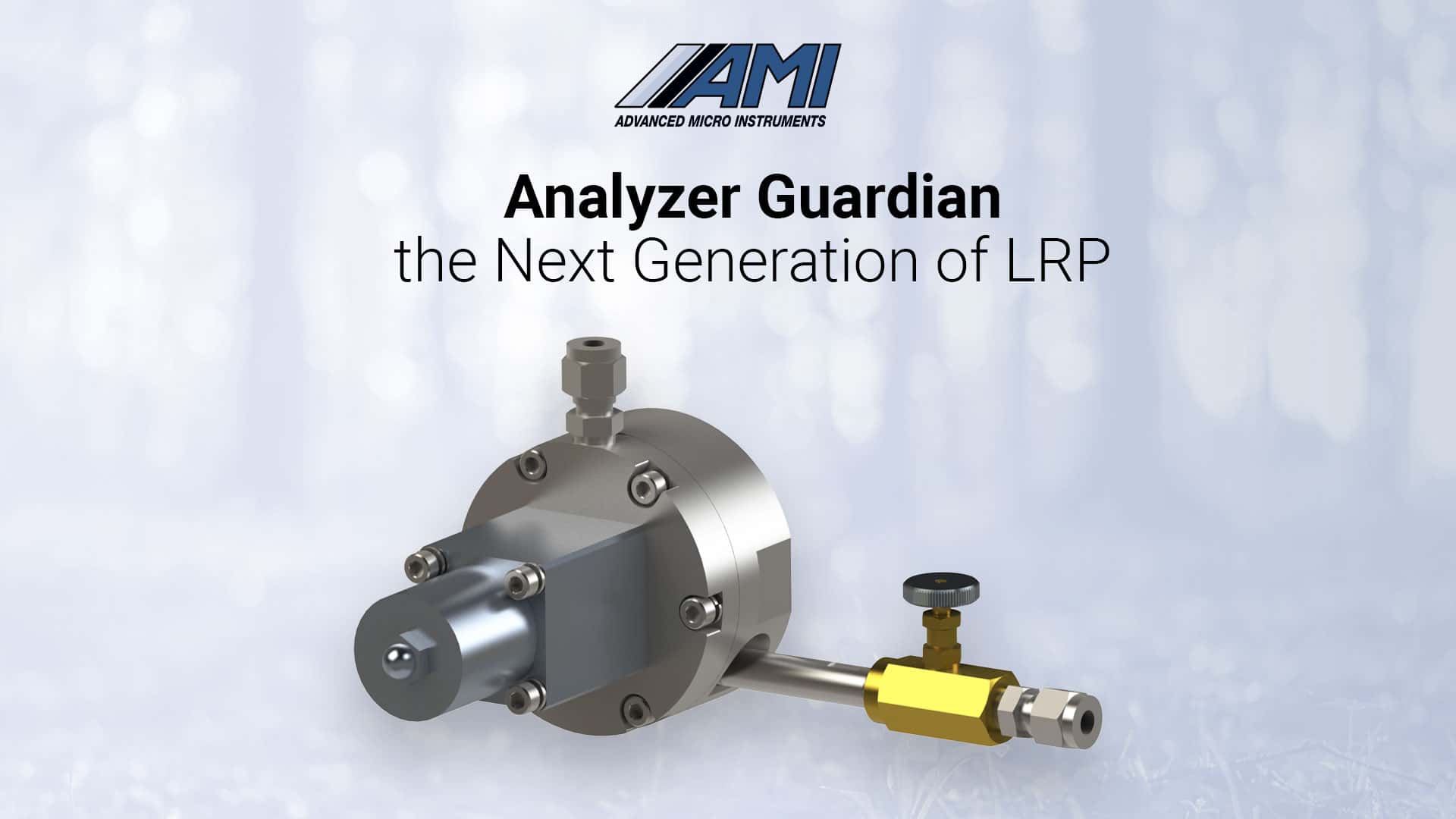 Advanced Micro Instruments, Inc. (AMI) announced today that it has launched the Analyzer Guardian as a replacement for the company's popular accessory, the LRP. Contaminates such as water, glycols, compressor oils and other liquids are commonly found in natural gas streams. Additionally, pigging operations can push slugs of liquids through the gas pipeline. These impurities, though part of normal pipeline activities, can create problems for operators if they pass into a Gas Analyzer. A flooded Analyzer typically means extensive repairs and extended downtime. The Analyzer Guardian is the easy solution to provide virtually maintenance-free protection against such liquids and particulates while only allowing sample gas to pass through to the Analyzer. Installed slightly upstream to the Analyzer's Gas Inlet Port, it eliminates the need for other types of protection like maintenance-intensive drip pots or coalescing filters.
The Analyzer Guardian's design contains key features for superior liquid protection:
Unique membrane and stainless-steel deflector disk that allow sample gas to pass but work in tandem as a liquid barrier
Optimal orientation that facilitates auto-drain of liquids back into the pipeline
Positive, automatic shut-off of gas flow when liquid slugs slam into the membrane
Multiple configurations are available, and these include the addition of a regulator and/or liquid bypass drain. The Analyzer Guardian should always be used with AMI's Demister.
Product information, data sheet, and literature downloads can be found on the company's website at www.amio2.com. Interested parties can contact their local AMI distributor or the company directly for more information on the Analyzer Guardian or to place an order.