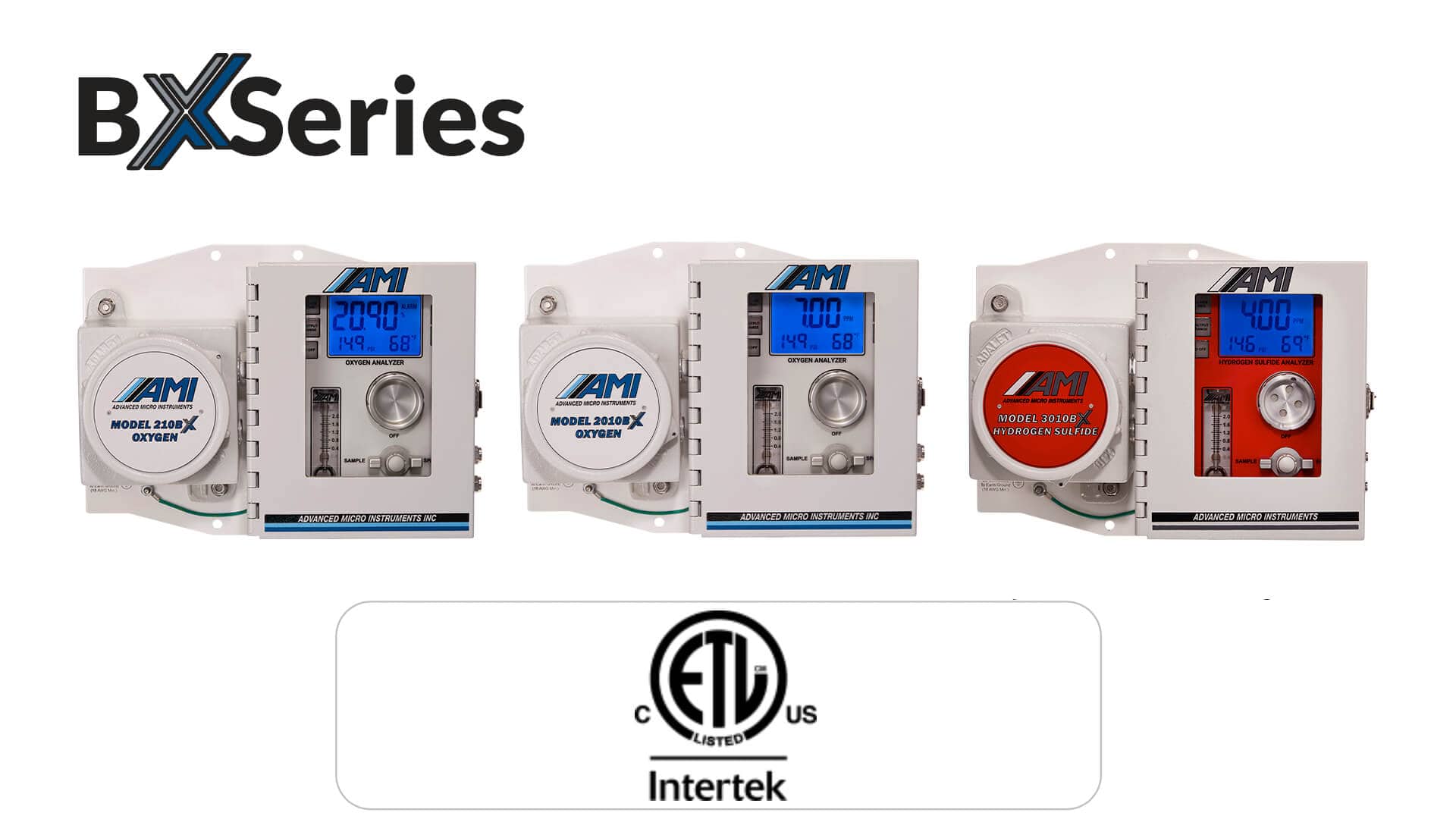 Advanced Micro Instruments, Inc. (AMI) announced today that its BX Series Gas Analyzers have received Class I, Div 1, Groups C,D, T4 approval from Intertek. This now permits installation of the MODEL 2010BX Trace Oxygen Analyzer, 210BX Percent Oxygen Analyzer or 3010BX Trace H2S Analyzer in hazardous areas for gas measurements. Companies that have been delaying their purchase due to a requirement for this approval can now contact AMI or their local distributor to place an order.
A copy of the approval is included in the Analyzer operator manual and can also be downloaded through the AMI website.
The BX Series Analyzers were released by AMI earlier this year, and these units replace the MODEL 2010BR and 210BR for oxygen measurements and 3010BR for hydrogen sulfide measurements. They utilize AMI's patented ELIMINATOR CELL BLOCK, which results in a smaller compact size, more efficient gas path and a faster measurement response time. The Block contains all critical sample-handling components, including a flow meter, metering valve, 3-way selector valve (SAMPLE/SPAN/OFF) and pressure sensor with a flow-efficient sensor pocket, all connected by cross drilled intersecting gas passes. All three BX Analyzers can connect to the COMMAND CENTER Software to access the advanced features that come standard with these units. These include dual independent alarm relay contacts, comprehensive alarm logic (fail safe or non-fail safe, latching or non-latching and independent alarm delays), alarm bypass, 3 levels of security settings and automatic data logging.