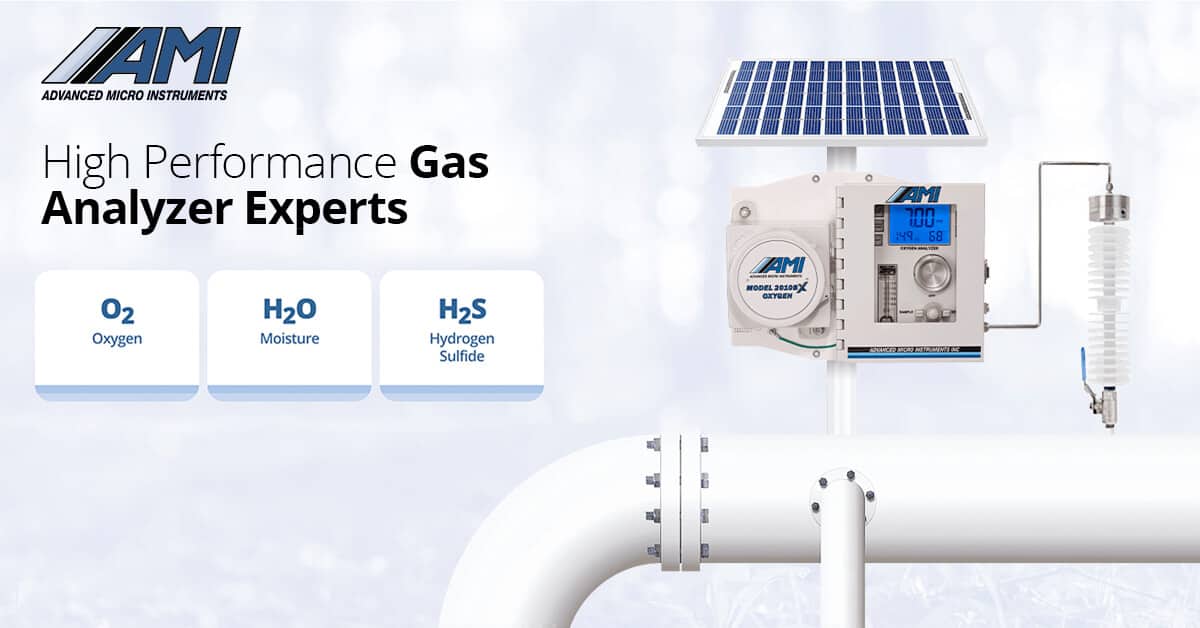 Advanced Micro Instruments, Inc. (AMI) has released its new corporate website at www.amio2.com. The design of the new site optimizes the customer experience by making it easier and faster to locate any product, information or materials as well as request help from AMI experts. Landing pages for oxygen, hydrogen sulfide and moisture measurements are also available with a definitive guide that educate customers about what to look for when considering a solution for their measurement application.
The site is organized into category pages with a home page, gas measurement landing pages, product pages, and resource pages. Each category page has a unique template for its layout. Therefore, all measurement landing pages appear visually similar, while all product landing pages have a similar look and feel. This will help visitors become more familiar with the site quickly and help them find specific information faster.
The navigation is enhanced to allow visitors to go to any product or resource page directly by simply clicking a button or link. There is no need to click through a series of pages before finding what you are looking for. Moreover, there are areas throughout every page, displaying AMI's phone number and email and making it easy to contact us. Customers can also initiate a request for more product information, support or a call back by filling out a contact form.
AMI is also introducing new landing pages that focus more on helping visitors learn about a specific gas measurement. This is something not seen on the websites of other manufacturers. As opposed to the individual product pages that list product features and technical specifications, these pages serve as an educational primer on key topics related to the measurement, including the importance of the measurement, available technologies and what to look for in an Analyzer. Customers not familiar with gas measurements or those looking for the first time will find these pages to be incredibly helpful.
The product page for AMI Analyzers is organized into sections, which includes requesting expert assistance, Analyzer quote, technical specifications, relevant product accessories and downloads. Visitors can use the navigation bar to quickly move from section to section. The technical specifications section uses the same layout seen on the data sheets of the BX Series Analyzers. This format makes it easy for anyone to view Analyzer specifications and find a certain piece of information.
The new website is designed to provide customers and visitors with a better experience, whether they are looking for information on our products, requesting assistance from our experts or researching information for a potential Analyzer purchase.
To see these new changes, visit www.amio2.com.